Welcome to Wassermann Hamburg
Quality made in Hamburg · GERMANY

Wassermann is a medium-sized, owner-operated company with head office in Hamburg. We design and produce high-quality technical devices in Germany. Our main users are dental laboratories, dental clinics and various industrial areas worldwide.

The first foundation stone for Wassermann Dental-Maschinen was laid in 1927, when Hamburg entrepreneur C.H. Wilhelm Wassermann began to repair dental equipment and tools as Feinwerk Hamburg.

Thank to our flexibility, up-to-date technology and first-class quality standards also other industries have profited from our success for many years. We don't just keep our knowledge to ourselves – we share it around.

Nowadays Feinwerk Hamburg is a competence centre for the development and production of own and other products. Since Decades, we are a reliable partner of renowned companies worldwide. Whether for sheet metal processing, turning, milling or the assembly of small and medium series, we can support you.

Why a Wassermann product?
Wassermann products are manufactured from high-quality materials and the proportion of plastics used is intentionally kept as low as possible. Our devices are known for their suitability for daily use, functionality and longevity. As a result, the users place high levels of trust in the Wassermann brand. We feel it is our duty to support our customers on a daily basis when it comes to safety, service and productivity. Technological perfection, optimum quality and especially sustainability are the benchmarks we set.
Thanks to the combination of these values, the family-owned company, since its establishment in 1927, has gained worldwide recognition as a manufacturer of high-quality products.
We mourn the loss of Mr. Wilfried Walter Wassermann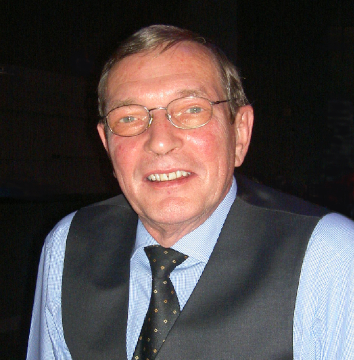 On Friday the 28th of June 2019 our highly valued senior managing director Wilfried Walter Wassermann died among his family at home.
Unfortunately he became only 74 years old.
We keep him in good memory and commemorate his commitment to the company which exists since 1927.
WASSERMANN Dental-Maschinen GmbH
Management and employees
Annual Shutdown (Product Divisions)

Work Holidays (Production is closed)
from June 22nd to August 2nd 2019
But of course we are still available.
As usual we guarantee quickest possible handling and we will provide you personally with competent, dedicated help.
Our office hours are Monday to Thursday, 8 (a.m.) to 4 (p.m.) and Friday , 8 (a.m.) to 3 (p.m.)
Thank you for contacting us!
(All dates and times specified above are based on German Times/Dates)
NEW: Dental Cleaner DTC Economy
The conventional manual cleaning of dental trays and retention plates is extremely labour intensive. Wassermann's full automatic DTC Economy does the same job in a few moments.
Suction Box Compact III
Our new Suction Box Compact III
with daylight LED illumination and optional mounting options for the extractor nozzle in the front or in the rear:
Offers a nearly dust-free operation, and thus meets modern requirements for workplace health and safety.
Explore Our New Generation of Fine Blasting Units
Price List 2019
Our new price list is valid from 01.01.2019.
For further information please give us a short notice via e-mail to export@wassermann-dental.com
Thank you for your message.