Welcome to Wassermann Hamburg
Quality made in Hamburg · GERMANY

Wassermann is a medium-sized, owner-operated company with head office in Hamburg. We design and produce high-quality technical devices in Germany. Our main users are dental laboratories, dental clinics and various industrial areas worldwide.

The first foundation stone for Wassermann Dental-Maschinen was laid in 1927, when Hamburg entrepreneur C.H. Wilhelm Wassermann began to repair dental equipment and tools as Feinwerk Hamburg.

Thank to our flexibility, up-to-date technology and first-class quality standards also other industries have profited from our success for many years. We don't just keep our knowledge to ourselves – we share it around.

Nowadays FEINWERK HAMBURG is a competence centre for the development and production of own and other products. Since Decades, we are a reliable partner of renowned companies worldwide. Whether for sheet metal processing, turning, milling or the assembly of small and medium series, we can support you.

Why a Wassermann product?
Wassermann products are manufactured from high-quality materials and the proportion of plastics used is intentionally kept as low as possible. Our devices are known for their suitability for daily use, functionality and longevity. As a result, the users place high levels of trust in the Wassermann brand. We feel it is our duty to support our customers on a daily basis when it comes to safety, service and productivity. Technological perfection, optimum quality and especially sustainability are the benchmarks we set.
Thanks to the combination of these values, the family-owned company, since its establishment in 1927, has gained worldwide recognition as a manufacturer of high-quality products.
IDS 2021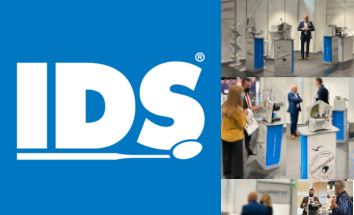 Thanks to our customers which were coming up to say hello.
We maintained a lot of communication in Cologne and we really looking forward future business and trusting collaborations.
Power On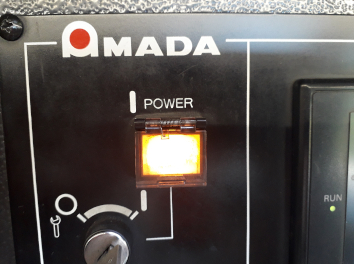 Our new machine meets your stable benefits:
Solid, strong and sturdy products made in Germany
NEW: Steam Cleaner Wasi-Steam Compact
NEW: Steam Cleaner Wasi-Steam Classic II
Choice of colour:

Compact format, strong performance: The Wasi-Steam Classic II is the perfect solution when there is little space and big demand.
NEW: Combination Automat Wapo-Ex 8 Plus
Wax scalding and polymerisation all-in-one.
Compact tabletop automat for boil out or polymerisation up to 8 flask halves.
Convenient: Hand spray for manual scalding.
NEW: New Design
Dosing and Mixing Unit Sidomix II
The Sidomix II is a dosing and mixing unit for addition-vulcanizing duplicating silicones of low viscosity, 1:1. Material and time saving.
Price List 2022
Our new price list is valid from 01.01.2022.
For further information please give us a short notice via e-mail to export@wassermann-dental.com
Thank you for your message.